On December 25, 2022, the final session of the 4th SDG Open Hack@Tsinghua University kicked off on the cloud, with the participation of more than 70 contestants of 16 winning teams from 19 hacks. After three hours of intense competition, the team "Fresh Battery" from Hack11 stood out and took home the Golden Award.

Since the official launch of the event on Tsinghua campus in August 2022, nearly 1,000 creative innovators from an array of universities and majors signed up for it, and received guidance from more than 100 industry experts and senior tutors. Through concerted effort, more than a hundred activities were organized in total, producing 150 innovative proposals contributing to several of the United Nations Sustainable Development Goals.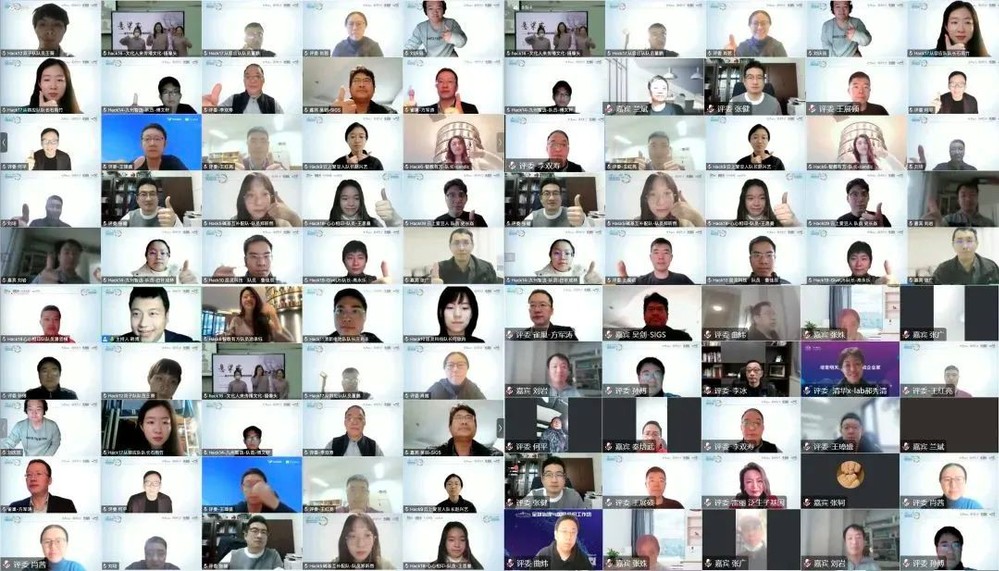 2022 SDG Open Hack @ Tsinghua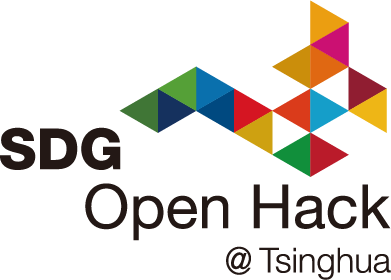 The SDG Open Hack@Tsinghua University is an international innovation event that combines competitions, research activities with courses, organized by Tsinghua x-lab under the guidance of Tsinghua's Innovation and Entrepreneurship Education Coordination Committee, and jointly undertaken by Tsinghua's Center for Global Competence Development (CGCD), iCenter and Office of Technology Transfer. Its international partners include the United Nations Institute for Training and Research (UNITAR), the University of Geneva, the Imperial College London, and Technical University of Munich.
Sitting on the jury includes Pei LIU, coordinator of Innovation and Entrepreneurship Education Coordination Committee, Vice-Director of the Undergraduate Academic Affairs Office, Tsinghua University; Bing LI, deputy head of the Office of Technology Transfer; Fu SUN, Director of the Graduate Studies, Graduate School, Tsinghua; Shuangshou LI, Director of the Fundamental Industry Training Center, Tsinghua; Qian XIAO, Deputy Director of the International Relations Department, Tsinghua; Ping HE, Vice Dean of the School of Economics and Management, Tsinghua, and the lead instructor of Hack6; Zhanshuo WANG, Deputy Secretary of the Youth League Committee of Tsinghua University; Xiuqing HAO, director of Tsinghua x-lab; Wei QU, hack leader of Hack14; Hongliang WANG, associate professor at China Agricultural University and hack leader of Hack19; Juntao FANG, Vice President for Group Affairs and Sustainable Development, Nestlé Greater China Region; Li LEI, Chief Operating Officer, Genetron Health; Zhangsheng WANG, Deputy General Manager, CAS Wenge Production Research Center and head of TiLake Data Intelligent Platform; Ruifeng CHEN, Vice President (R&D), Elernity; Zhipeng ZHOU, co-founder of Small Design; Jian ZHANG, Chairman of Tongfang Technology Innovation Group.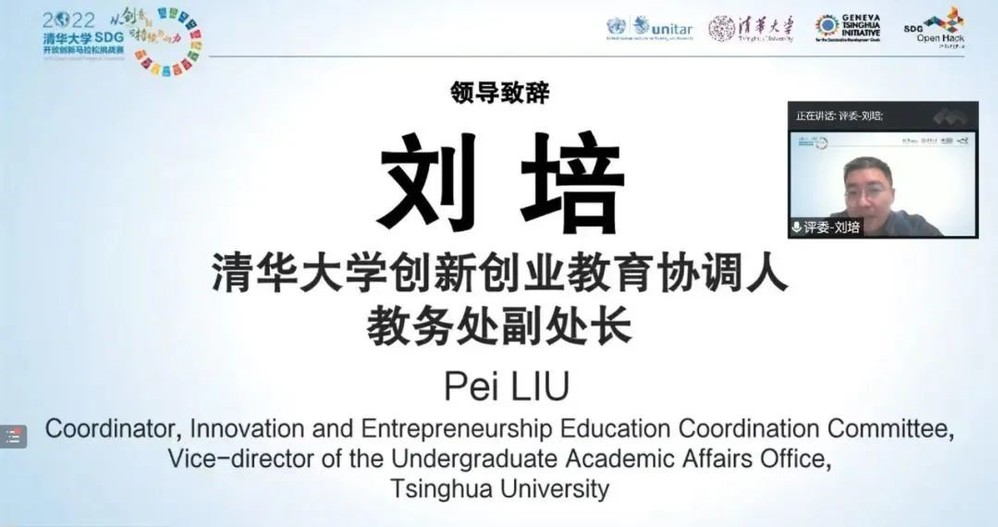 In his opening speech, Mr. LIU Pei said that the core of innovation and entrepreneurship in universities was education. "Our education on innovation and entrepreneurship is first and foremost guided by our values, and the notion of sustainable development advocated by the SDG Open Hack is a good one. The key to good innovation and entrepreneurship education is the provision of high-quality and efficient educational resources. The SDG Open Hack integrates high-quality educational resources inside and outside the university by combining courses with competitions, and provides an opportunity for students to explore, understand, and deeply participate in innovations and business startups in an efficient manner."


Among this year's international partners, Mr. Nikhil Seth, Assistant Secretary-General of United Nations and Executive Director of the United Nations Institute for Training and Research (UNITAR), Chairman of Geneva–Tsinghua Initiative Advisory Committee, Mr. Thomas Maillart, Senior Lecturer, School of Economics and Management of Geneva University, and initiator of the Open Geneva, have sent the video message congratulating with great delight to the 4th consecutive edition of SDG Open Hack at Tsinghua University during the covid 19.
Team highlights
- 2022 SDG Open Hack -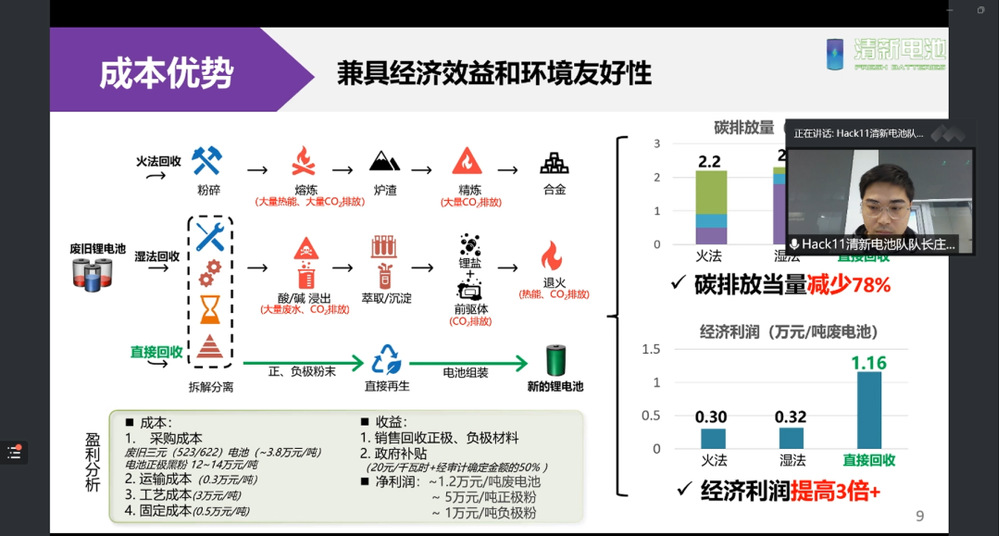 Following the introduction of the concept of carbon neutrality, the combination of clean energy and lithium battery has become a certain path toward green development. But there are three major pain points facing lithium recycling. First, worldwide, the proportion of lithium batteries reused is extremely low, estimated to be less than 10%. Second, the waste lithium batteries contain high-value elements such as lithium, cobalt, nickel and copper. While, China imports a lot of lithium, cobalt, and nickel every year, so lithium battery recycling is a good solution to the resource and environmental problems. Third, the current recycling process adopted in the industry costs more than the production of batteries, and the yield rate is low, but the recycling market for lithium batteries is huge.
- Hack11: Fresh Battery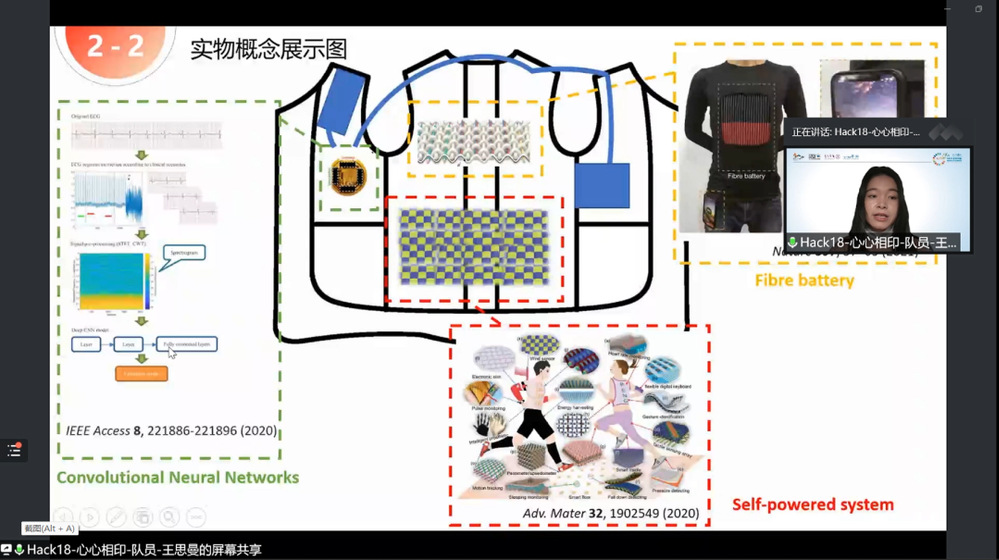 Year by year, driving up the demand for AEDs, but AEDs are still rare to find in China. Deeply concerned with this, the government has issued several documents to expand the coverage of AEDs. Compared with the developed countries, we can see that the AED penetration rate in China is low, making it a niche market with promising prospects. We conducted a survey on existing products in the market, evaluated them in two dimensions: the prediction and the AED portability, and found that no products excelled in both indicators. Therefore we hope our product can make real-time prediction and carry a portal AED, capable of achieving multi-party linkage and, if necessary, providing emergency rescue with AED to save lives.
- Hack18: Heart to Heart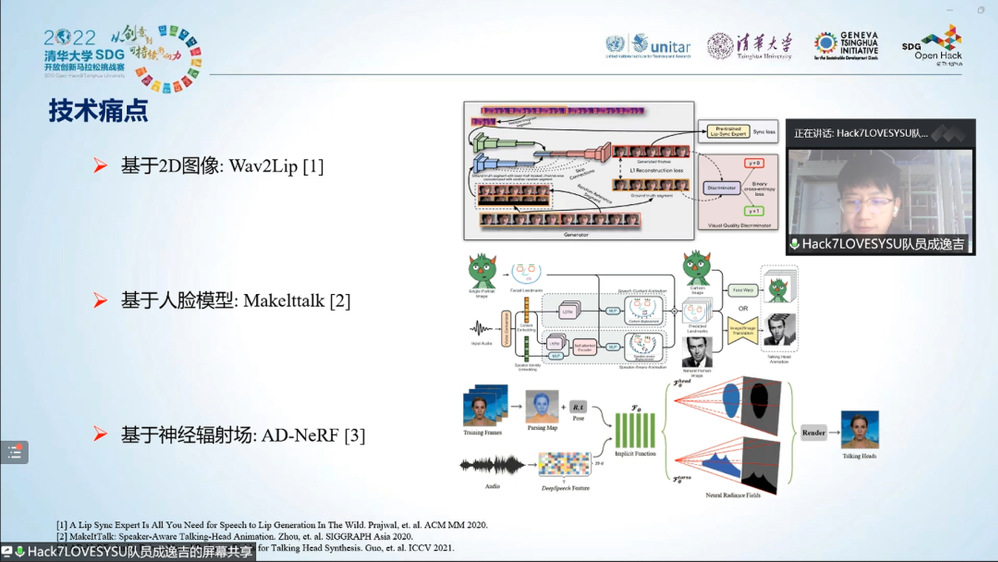 The digital human related industries have three pain points: slow calculation speed, poor results and high cost, which have greatly hindered the commercialization of digital human technologies and products. In response, the biggest goal of the insiders is to develop low-cost universal human digitization technology with high-fidelity and credible digital human reproduction technology, create an immersive human-computer interaction experience, promote the digitization of traditional industries, and achieve sustainable development. As an important part of digital human technology, our speech-driven facial expression generation solution can solve these three problems to a great extent.
- Hack7: Love SYSU
In their comments, the judges pointed out the biggest challenge to each challenged every presentor, and offered suggestions from different dimensions, including targeting more specific customer groups, grasping the real needs of customers, as well as suggestions on core advantages in profitability and business models, etc.
Winning Teams
- 2022 SDG Open Hack -
The SDG Open Hack is a journey of innovation for sustainable development. We firmly believe that really designs will reshape the world, without any negative impact on the planet. There is a long way ahead of us, but we need to act now and ceate the next generation of products for changing the world.
Nestlé Sustainability Special Award
Hack9: Yunnan Coffee Bean Lovers
Golden Award Team
Hack11: Fresh Battery
Award for Social Innovation Team
Hack6: Smart Education
Hack13: Cyber Silver
Award for Technical Innovation Team
Hack5: Base Complementary
Hack7: Love SYSU
Award for Most Investable Team
Hack8: Qing Zhi Yu Xin
Hack18: Heart to Heart
Award for Most International Potential Team
Hack1-4: MeetGreen
Hack10: Jusylph Technology
Award for Best Performance Team
Hack12: Gemini
Hack16: Cultural Dissemination
With the announcement of the award winners, the curtain drops for the 4th SDG Open Hack@Tsinghua University 2022. We sincerely invite and welcome all young creative hackers to sign up for the 5th SDG Open Hack. Come and take the stage to tell others the world in your eyes, and create the future you want. Let's keep this spirit going on.